I am close to plunking down some cash on a slightly customized SeaSucker roof rack setup for my i3.

I say "slightly customized" because:
a. they're setting me up with their smaller 4.5" suction cups on the front bar's forward position, to fit the strip of roof in front of the sunroof (the standard cups are 6" in diameter)
b. they're swapping out the standard 2-cup rear bar for a double-double-cup bar (4 cups total, like the front)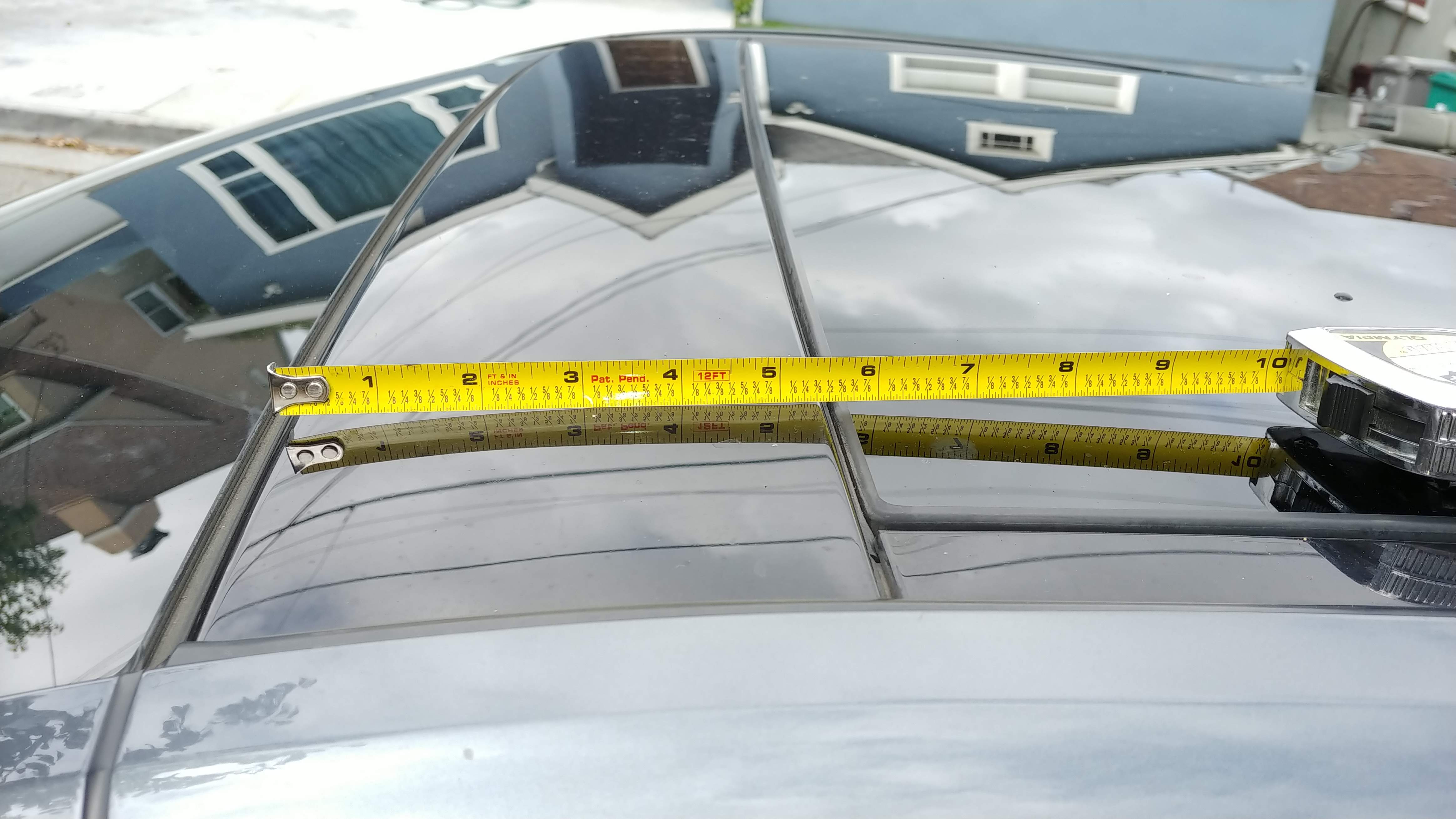 My intent is to mount the front bar to the narrow strip of roof in the picture, and to the forward corners of the sunroof glass.
The rear bar would be centered about 33" behind the front bar, off of the sunroof glass. Because the rear bar will also be double cups on each side, the "forward" rear cups will reach ahead to the supported portion of the roof. If you haven't noticed, the i3 roof can be kind of Jello-ey.
https://www.youtube.com/watch?v=pTLrUPFmnn4
I was actually somewhat particular seeking out a sunroof-equipped i3 because the aluminum sunroof frame seems to stiffen up the roof, but it's still pretty jiggly behind the lower case b-pillar.
What's got me concerned is I see barely any examples of i3's with suction cup roof racks on the various forums, and wonder if anybody has run into any trouble with this setup. SeaSucker is reputable and has been around for a long time now, gets great reviews, is ok with mounting to all glass surfaces on various makes and models, and has been awesome working with my custom request.
Anybody here got experience in this department?