Over the holiday weekend in broad day light on a one-way road, some unlicensed teenager decided to come out of a side street and hit my 2017 i3 REX in the driver's side. This happened in front of a busy restaurant so there were tons of witnesses, and the police responded and cited the driver for a number of things...like not having a license. Fortunately, no one was injured.
Does anyone have experience with the repair process?

The collision was probably at no more than 20 miles per hour, and the airbags did not deploy and there's no broken glass. In a best case scenario, I think I need a new driver's side, rear door panel, rear quarter panel, and a tire.
Are these body panels pre-painted from the factory? Crazy thing, I was just in Leipzig last week; I could've picked up the part if I could've seen this coming!
The i3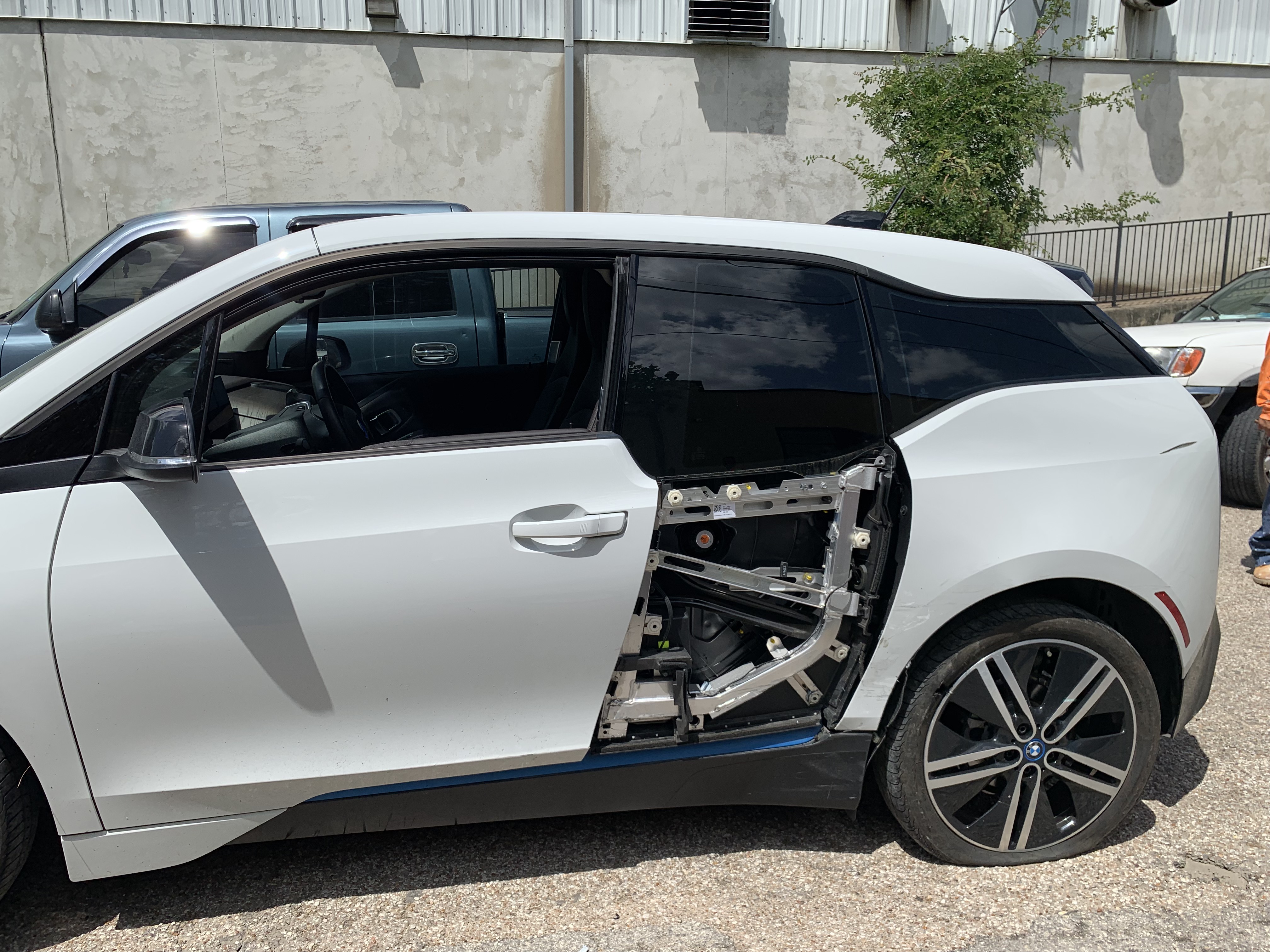 The Other Guy's 2005 Honda Accord