My i3 came with California carpool decals ("high occupancy vehicle permits") that A) I don't need, B) didn't reapply for (they technically don't transfer to new owners and a application must be resubmitted).
Today I removed them. I checked out some YouTube videos first. One guy used an electric steamer. Another bought plastic scraper blades. Both looked tedious. Both finished with Goo Gone. I tried this on the first one and it was a PITA, as expected. It came off in four layers. Lots of elbow grease. Easily 20 minutes Goo Gone scrubbing all the "VOIDs" off! Gah. Three more decals to go.
(These photos are borrowed from someone's Tesla post as representative of my first attempt -- I didn't take pictures.)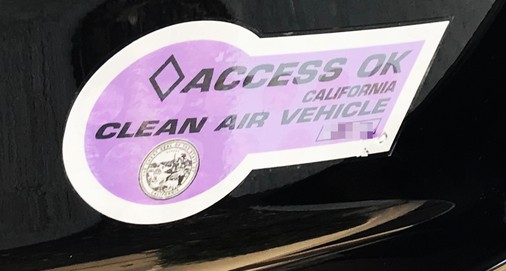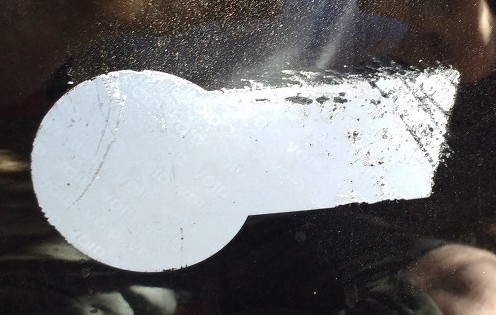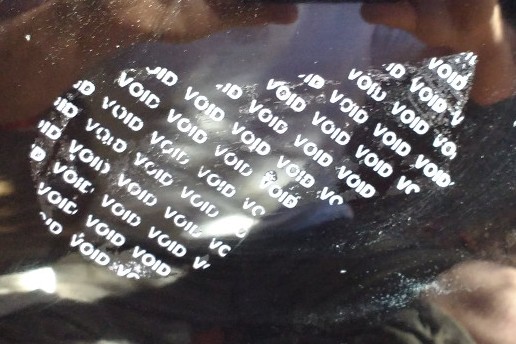 So next I busted out my trusty heat gun. I applied heat for about 30 seconds, and then continuously as I pulled back. Each came off as one continuous piece -- almost like removing painter's tape (made of sizzling hot bacon). Removal went so quickly I thought the other three decals were made of different material than the first. I literally could have reapplied them to another car and they would have looked nearly perfect. Left behind on my bumper was the segment of a VOID 'V' here or there, but mostly it was clean-clean with a very minor Goo-Gone wipe-down (but no scrubbing).
So if you have carpool stickers to remove, give them the heat!